Arsenal and Chelsea have continued to show interest in Lyon's attacking midfielder, Houssem Aouar, according to reports from a Spanish transfer website. Aouar is believed to be a promising player who has the potential to become one of the best in the football world, which is why both Arsenal and Chelsea are closely monitoring his progress.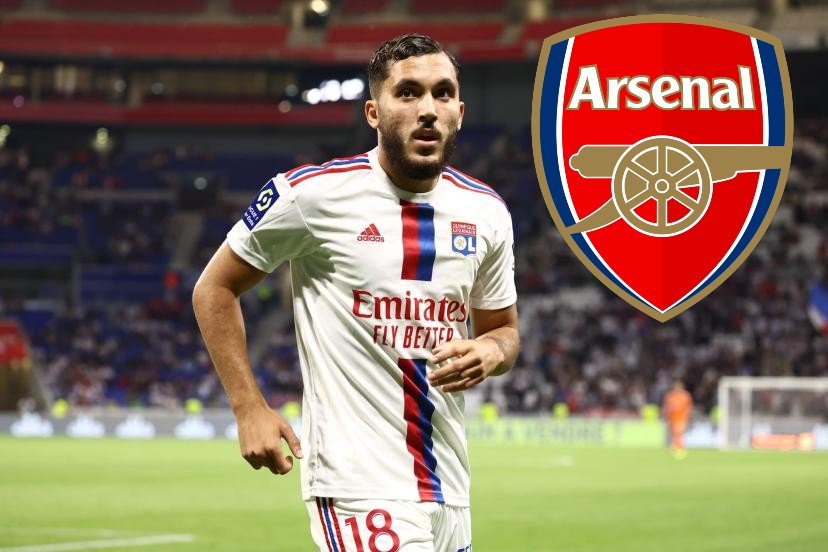 Aouar, who is a key player for the French U21 team, has not had the best season in Ligue 1. Lyon currently sits at the bottom of the league table, despite their recent victory. Aouar has made 11 appearances in the league, playing a total of 642 minutes and providing 1 assist.
However, Aouar's performance for the French U21 team has been remarkable. In 4 matches, he has contributed 5 goals and 3 assists, showcasing his abilities during the European U21 Championship this summer.
At the age of 20, Aouar has already proven his versatility by being able to play as a winger and attacking midfielder. He is currently valued at €30 million and has recorded a total of 14 goals and 17 assists in 112 appearances for Lyon.
Aouar's statistics this season reflect his skills on the pitch. In Ligue 1, he has played 11 matches, starting in 8 of them and averaging 58 minutes per game. He has provided 1 assist, attempted 22 shots without scoring a goal, made 13 key passes, created 2 excellent scoring opportunities, and completed 82% of his passes.
Defensively, Aouar has made 0.8 interceptions, 0.1 clearances, and 0.7 ball recoveries per game in the league. He has also showcased his attacking abilities by completing 2.5 successful dribbles, winning 4.4 one-on-one duels, and maintaining a success rate of 52% and 45% respectively.
Both Arsenal and Chelsea are attracted to Aouar's abilities and believe he has the potential to become a top player in the future. As a result, they have identified him as a long-term target and will continue to monitor his performances closely. With a price tag of €30 million, it remains to be seen whether Lyon will be willing to let go of their talented youngster in the upcoming winter transfer window.